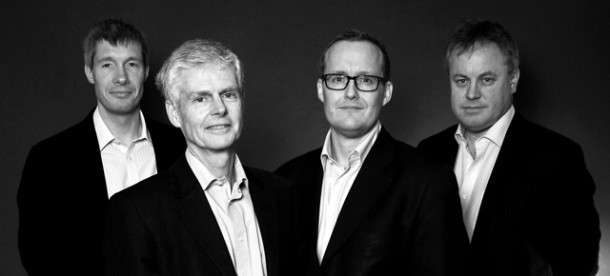 The 7 Secrets of Money Team
The 7 Secrets of Money is written by four well-respected finance professionals with a century of experience between them who have collaborated to bring you this clear guide to personal investment success.
Sharing a smarter approach to investment
The authors share a common belief that conventional investment strategies do not work for the majority of individual investors. Through experience, research and academic study they have collectively developed a better way to manage, grow and protect your money: one that is designed to meet your life goals. Their mission is to share the hidden truths around money that the financial establishment has for too long kept to itself.
How the idea for the book came about
The four authors came together originally as a study group to research investment ideas and strategies that were starting to work well in the United States and for some large, corporate investors. What they learned has led them to change the way they run their businesses and advise their private clients.
They want to change things for the better. To spread the word to as many private investors as possible they collaborated to write this book.
Buy the book
The book will be published mid October 2011 by independent UK publishers, The Hothive